What's the best Apple watch strap you can wear and workout at the same time? I've been using these app watches for over three years, and I can definitely tell you. On Apple's website, it looks like there are dozens of bands, but in reality, there are only three sporty ones. The sport band, Nike sport band, and the sport loop. I've done dozens of workouts with every one of these 44mm apple watch bands over the last three years, and my pick is the sport loop for how I exercise anyway. So, in this article, I'm going to tell you what I do and don't like about the different sport bands. I compare them against other sport bands that I've used with the Apple watches and other devices. So, let's get started.
Apple watch sport band review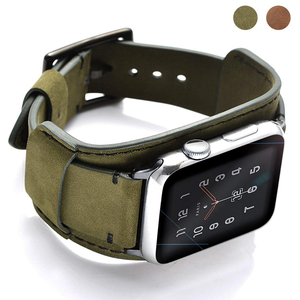 For watch straps, the only thing we do is use them in our workouts and daily lives. I told myself when the Apple watch first came out that there's no way I'm paying for more than just one watch strap. But somewhere along the last three years, I've managed to pick up all but the leather watch straps from Apple. Now when it comes to working out, we perform constantly varied functional movements at high intensity, which makes it pretty hard for me to keep my Apple watch in the same spot on all the time. Because grinding the Apple watch against a concrete floor can be anybody's worst nightmare. My arms go through a range of different movements every day, so that means the Apple watch goes through a range of different movements every single day too. So, having the right strap on my wrist is pretty important. Now Apple's own sport bands are tough to beat. I've used a variety of other bands, and none of them even come close to the ease of what Apple offers. The standout feature for me is just how easy it is to adjust the straps compared with other smartwatches like the Fitbit verse. This sport band is the basic band that came with the original Apple watches, and this is the first band that showed me that I could use a laptop and wear a watch at the same time which is nice and something I couldn't have done before easily without scratching my laptops. And when I'm working now, this is my least favorite band, why? Because sweat tends to accumulate in the middle of the band. I call this phenomenon the sweaty band. I also found myself having to take the watch out entirely after each workout session just to wipe off all the sweat that accumulated along the back. Now the strap I'm using is the one that came with the original Apple watch, and this was the thing that impressed me the most about the device. I was amazed at how good the strap felt and how easy it was for me to adjust. Most importantly, it felt very secured once wrapped around my wrist, and no other Fitness watch I've come across has this strap design feature.